WHY CHOOSE SAFE-TECH SECURITY ALARM MONITORING SERVICES?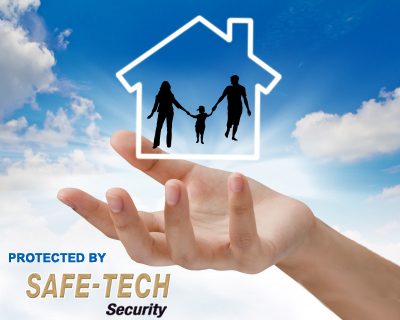 DEDICATED TO RAPID RESPONSE 24/7
What happens when an intruder tries to enter your home or business premises? As long as Safe-Tech Security's monitoring system is activated, your uninvited guest is greeted with a piercing, 15 watt siren. The alarm signal is simultaneously sent to our monitoring station and handled by our trained professionals who are dedicated to rapid response. They understand the importance of calling to ensure your family's safety and contacting the appropriate emergency agency, when necessary. The same holds true for fire, medical, or carbon monoxide emergencies.
WE ENSURE YOUR PEACE OF MIND
Safe-Tech Security's alarm monitoring service helps to detect trouble in your home or business 24/7. Knowing that your premises are always secure gives you comfort and peace of mind. Whether you are at home or at work, your safety is our priority. Safe-Tech Security's alarm systems also feature one-touch fire, medical, hold-up and police emergency buttons that connect directly to our monitoring central. Our monitoring central is ULC listed and exceeds industry standards. Our dedication to rapid response, personal attention and customer satisfaction is what sets us apart.



DAILY SYSTEM TESTING FOR OPTIMAL PROTECTION
Monitoring is a broad term, so it is important to understand exactly what is included in a security company's monitoring package. Generally, the responsibility of testing the alarm system is left to the client. At Safe-Tech Security we strive to provide you with the most complete monitoring possible and take on that responsibility ourselves. Our monitoring services include a daily auto-test feature and opening/closing logs. Our alarm systems are configured to automatically communicate a daily "auto-test" to our monitoring station. If this signal is not received, an alert is generated and you will be notified. This constant communication ensures that your system is online and working properly. Since all alarm systems rely on third party carriers, such as Bell, Videotron or Rogers, it is essential to perform these tests.
OPTIONS
Watch 24: Real-time text message or email notification of all activity

Opening/Closing Reports: Detailed report sent to the client by mail, email or fax

Communication Types: [CLICK HERE] For more information.